Books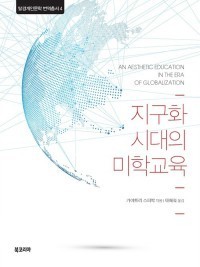 | | |
| --- | --- |
| Title | An Aesthetic Education in the Era of Globalization |
| Author | Gayatri Spivak |
| Publisher | Book Korea |
| Date | 2017 |
| Series | Translation Series_4 |
[Explanation]

Fourth of the Transhumanities Translation Series. A collection of essays over 23 years by Gayatri Spivak, where she not only tries to find "double bind", the special characteristics of humanities, but also a way to produce or to solve it. "Double bind" is the conflicting messages and the unanimous messages that could happen in the site of communication. The author suggests seeking of "double bind" as well as its active production against the privatization and trivialization of humanities in the globalization era.


[Translation Series]

"Trans-Humanities Translation Series" is designed to translate and introduce foreign academic books, which will contribute to expanding the scope of research and enhancing the awareness of trans-humanities. With this translation series, the EIH looks forward to making a place where people can share and discuss humanistic issues crossing over different academic studies, culture and regions.